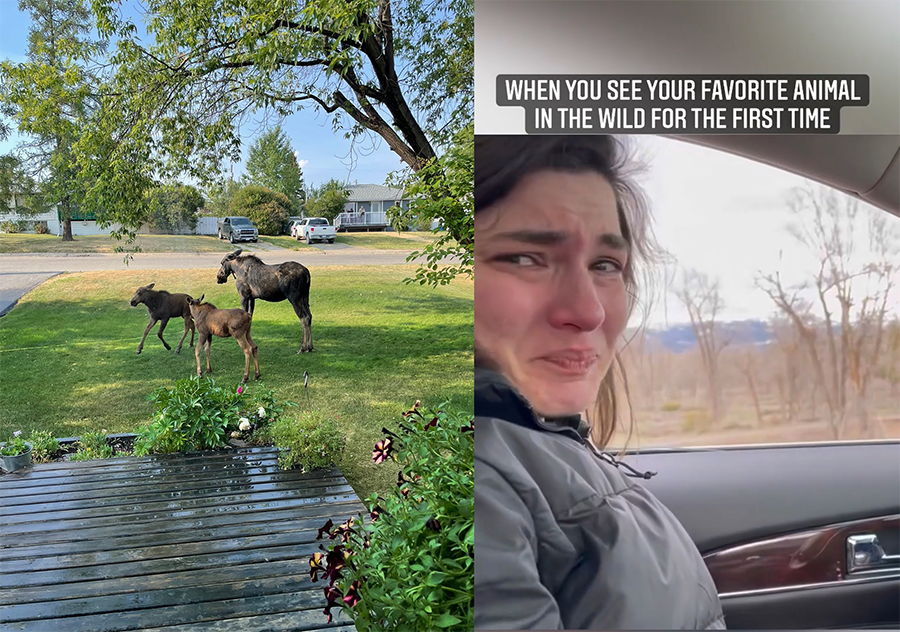 Have you had surprise guests like these? Two different stories, but both are a mooselover's dream!
Our @MooseFoto followers are the best! Dawn @daurella shared a story with us on how she had moose visitors one time next to her house (Dawson Creek, British Columbia, Canada).
Such a precious moment!
While some of us can see something like this in their back/front yard on a regular basis…
There are some people who really love moose, but have never seen one… 
Here is a heart melting video from @caitysheamus who waited a very long time to see a moose in the wild.
PLEASE DO NOT APPROACH A MOOSE IN THE WILD!
Here is Caity's story about this video:
"My boyfriend and I drove from Michigan to Wyoming. We stayed at 3 national parks on the trip.
This was May 3rd at Teton National Park on our way to Jackson Hole.
Cars were parked on the side of the road so we pulled over. As soon as I saw the moose I teared up.
There were a decent amount of people so I admired and got into the car and lost it! Haha, my boyfriend just happened to capture it since it was a bucket list moment for me to see a moose in the wild."
This video made it all the way to the first page of www.weather.com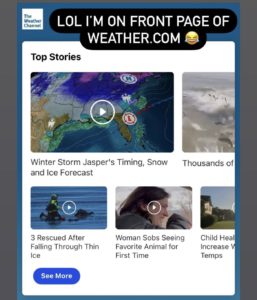 I have not seen a moose in the wild for several years. But I am pretty sure I would react the same as Caity 🙂 
Would you?