MOOSE SUPPORTERS FROM ALL OVER THE WORLD
ALEX

ENSTRON
__
LOCATION: RUSSIA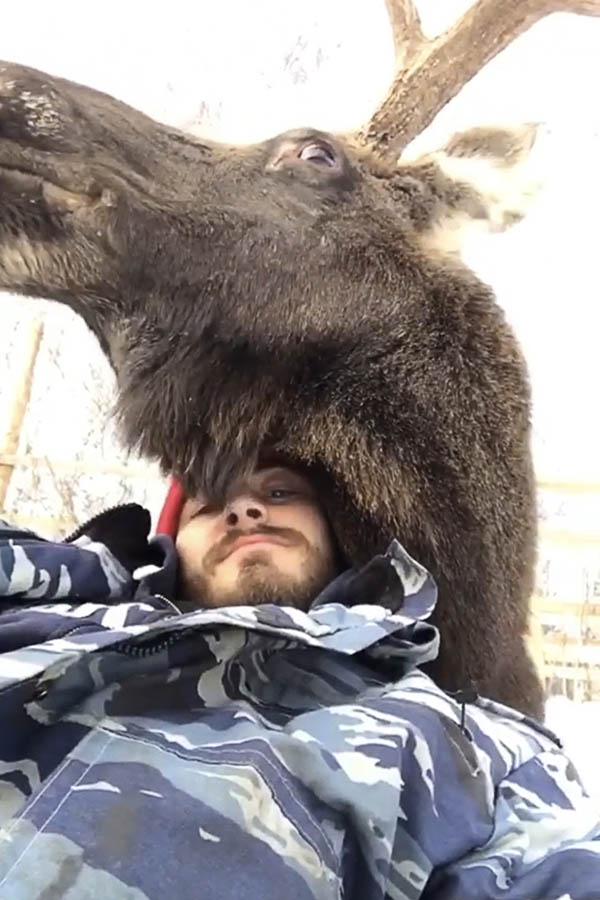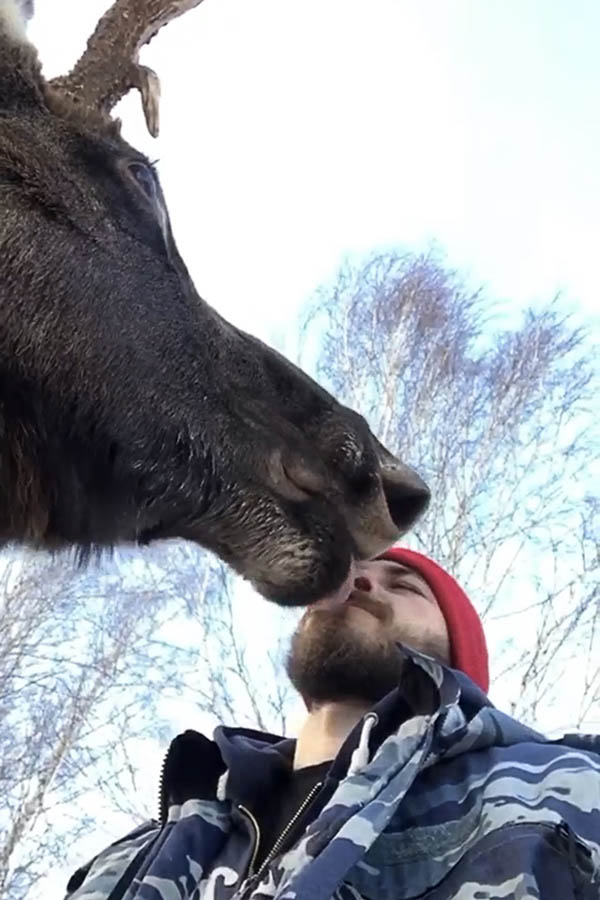 PLEASE DO NOT APPROACH A MOOSE IN THE WILD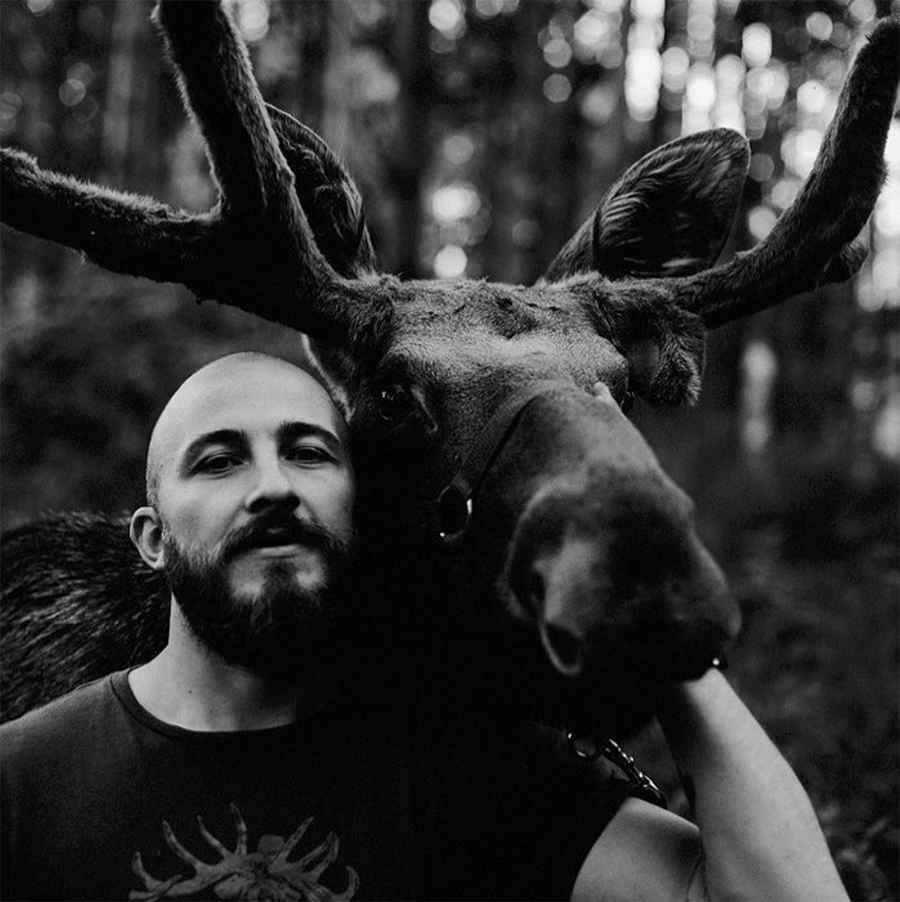 Photo by Yulia Kravtsova
Alex has been in love with nature and animals since he was a child. When he grew up he joined a nonprofit organization that helps animals. He started to help homeless dogs and cats that lost their humans.
In 2021 Alex rescued a moose baby calf from a poacher. The moose was really sick and it took a very long time to rehabilitate. Because of that, Alex could not release the moose to the wild as the moose was used to humans. Alex named the moose Jacob and decided to take care of him.
Currently, Alex is trying to build a good fence for Jacob. He really wants to create a support center where he could help animals. Right now all of the animals stay with him at his house.
IN RUSSIAN
С самого детства Алексей любил животных и природу. Когда вырос Алексей вступил в благотворительную организацию. Стал помогать собакам и кошкам, которые оказались не нужны хозяевам.
В 2021 году у Алексея появился лосёнок, которого он забрал у браконьера. Лосенок был болен и слаб. Процесс лечения лосёнока занял очень много времени. За время лечения лосенок привык к Алексею ( к людям), и поэтому в природу его не выпустить. Сейчас Алексей строит большой загон для лося и хочет создать центр для таких животных в Сибири.

MOOSE HUG
MOOSE KISS
JACOB AND ALEX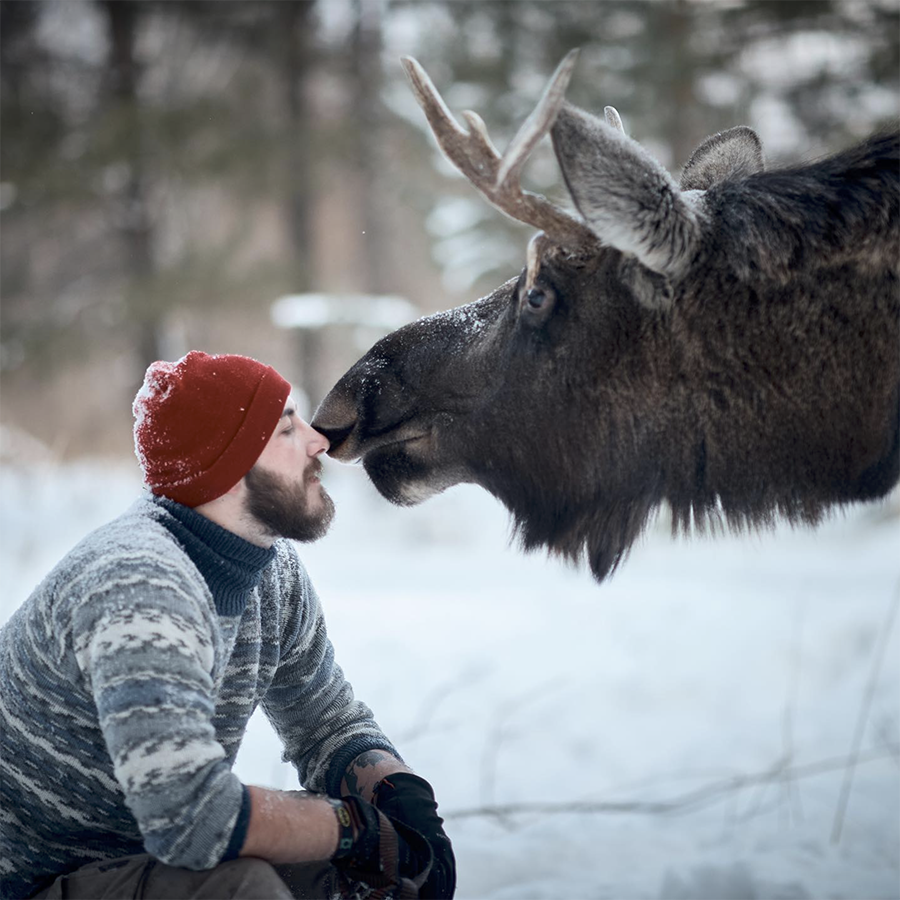 Photo by Yulia Kravtsova